Gaffer, Phantom Operator, Founder & Managing Director at Amp-light
I started my career in Munich, my hometown, back in 1989. Since then, I've worked as a gaffer on feature films, cinema films and countless adverts in many countries: Australia, England, South Africa. USA, Switzerland, Austria, Spain, France, Sri Lanka, Portugal, China and more. 
I've lived in different cities; Munich, Berlin, Paris, Beaune and Cologne. In 2008, I started my own rental house in Cologne, Amp-light Film&TV Service GmbH.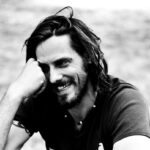 DoP's I've worked with...
Philipp Haberland, Fabian Hothan, Eike Rieche, Frank Griebe, Timm Lange, Tim Pfeffer, Frederik Jacobi, Christian Huck, Jan Schuberth, Pascal Remond, Juan Sarmiento, Manon Clavelier, Frederik Gomoll, Zubin Mistry, Jan David Gunther, Nicolas Karakatsanis, Håvard Andre Byrkjeland, Damjan Radovanovic, Stephan Burchardt, Manel Ruiz, Carlo Jelavic, Leo Mac Dougall, Sebastian Otto, Britta Mangold, Burak Turan, Andreas Zickgraf, Matthew Fox, Florian Langanke, Will Bex, Ralf M. Mendle, René Richter, Maher Maleh, Baz Irvine, Harald A. Capota, Philip Reinhold, Martin Christ, Yoshi Heimrath, Frank Lamm, Jens Hoffmann, Nikolai von Graevenitz, Winnie Heun, Daniel Gottschalk, Arturo Smith, Lutz Hattenhauer, Andreas Berger, Luis de Maia, Peter Aichholzer, Marco Barberi, Persona, Jens Wirtzfeld, Peter Bishop, Severin Strauss, Simon Vu, Persona